About Us
Curtis Law Firm, LLC has earned the highest reputation for representing and guiding its clients through all aspects of residential and commercial real estate transactions. However, as a result of the current economic condition of the mortgage and banking industry, we are routinely searched by clients who need help in defending a foreclosure in North Central Florida, or clients who may have fallen victim to the financial and credit meltdown. We represent homeowners, business owners, and investors who all look toward Curtis Law Firm, LLC to defend them in deficiency judgment activity, negotiate a mortgage modification, obtain approval of their short sale transaction, as well as representing them through the entire foreclosure process.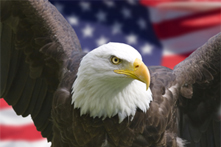 Curtis Law Firm, LLC offers a personalized approach to representation with a client focused law practice. If you choose to have Curtis Law Firm, LLC represent you, we pledge to do all that we can to understand the full details of your case and your situation. Helping you to make clear decisions toward a resolution and offering sound advice.
Serving people is what our law practice is all about. We serve people of all socio-economic backgrounds because we know that financial distress can happen to anyone and at any stage of life. Our office is fluent in Spanish. Be sure to contact our offices today to schedule a consultation.